Our Farmer Sustainability Initiative
Milk Matters to us. We hope it does to you too.
At Dairy Farmers we are passionate about:
Farming communities & farmer wellbeing
Milk quality
Animal welfare
The environment
Farmer business management
Where we have partnerships with our farmers we work with them through our Dairy Pride initiative to support their sustainability in these areas. It is designed to assist our farmers to be more sustainable now and in the future.
The program includes an on-line self-assessment tool designed to assess a farmer's dairy business across the five key areas.


PEOPLE AND COMMUNITY
There is a strong link between a sustainable business and the sheer fact of being happy and healthy, not only for the farmers and their families, but also their teams. We encourage our farmers to have a work life balance by being involved in the local community (including local schools, local government and sporting clubs) as it can give a sense of connectedness and belonging, which is recognised as a protective factor in resilience and wellbeing. Through Dairy Pride we provide the farmers with the tools to ensure they take the time to incorporate effective labour management and farm safety techniques.
We offer a comprehensive and confidential Personal Support Program designed to assist our dairy farmers, their families and staff in meeting the challenges and demands of work and personal life.


MILK QUALITY
Our premium dairy products are made from high quality milk sourced from Australian dairy farms. Dairy Pride provides farmers with access to some of the best practice procedures and advice. Milk quality encompasses a range of important farm management areas that ensures that our milk is not only of high quality nutritionally, but is produced from healthy cows. The key areas include a food safety program, quality tools and herd management. Our food safety program (Simply Perfect) ensures that dairy milk supplied to us is produced from farms with approved and documented procedures.


ANIMAL WELFARE
Our dairy farmers are committed to the health and wellbeing of their animals. Cows are a farmer's livelihood and caring for them is a farmer's first responsibility. As an industry, the vision for animal welfare is that every dairy animal is well cared for and valued. Sound animal welfare practices underpin the reputation and integrity of the Australian dairy industry.


ENVIRONMENT
Environmental Management encompasses a range of important farm management areas that ensures that our milk is not only of high quality nutritionally, but is produced from healthy cows. We provide tools to our farmers to assist them in managing their water and energy usage and identifying where savings can be made. We provide Landcare grants which are designed to help our dairy farmers to develop more sustainable practices on their farms, increase business efficiencies, lower their operating costs and secure the long term sustainability for their business.


BUSINESS MANAGEMENT
The complexity of a dairy farmer's business can make it difficult to keep track of everything that is occurring. Fully understanding the financial position of the business is one of the keys to business success. We provide key performance indicator measurements and financial tools to assist our farmers to identify management strengths, weaknesses, opportunities and threats to the business.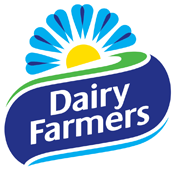 x
get in touch
We'd love to hear from you!
CONSUMER ENQUIRIES: (AU) 1800 677 852
SALES ENQUIRIES: (AU) 1800 000 570
EMAIL: consumers@lionco.com
737 BOURKE STREET
DOCKLANDS, VIC 3008

PO BOX 23084,
DOCKLANDS, VIC, 8012

1800 677 852